Social media recruitment drive - case study
Gone are the days of paper resumes as businesses are now using unique ways to attract top quality staff.

In this case study, the Canterbury District Health Board took a high-tech approach to recruiting staff with this social media campaign in its quest to find five senior leaders for its People and Capability team, who aren't necessarily currently working in the health sector.

It started out as a viral campaign, #whatdidyoudotoday, with a teaser video focussing on capturing an interested audience. Once they had a captivated audience, a second, longer, video was released identifying the Canterbury District Health Board was the client behind the campaign.
Candidates were set the novel task of making a video of themselves to showcase their skills. In the CDHB's advertising video it shows current employees saying how they make a difference in their workplace. One clip shows a woman with a sign saying 'I witnessed life'. She then explains she's a midwife, and demonstrates how her work makes a difference in people's lives.
CDHB's recruitment team leader, Sarah Carnoutsos, says although a lot of recruiting drives utilise video with their applications now, the idea for this particular campaign was born out a desire to do things differently, and make the CDHB a really attractive place for a non-health professional to want to come and work.

"We were also trying to recruit senior leadership positions from within a profession which is experiencing a tight marketplace, so we had to be different to attract people to look at our videos. We also wanted to demonstrate that these corporate roles do link back to supporting our health system, and people like you or I who access the health system," Sarah says.

When the CDHB had the Tandem-produced teaser video in hand, they promoted it through Facebook, and some paid advertising through stuff.co.nz and nzherald.co.nz, which had an ad sending people through to a website (www.whatdidyoudotoday.co.nz) where they could register to discover more when the full video was released.

Once they had established a captive audience, the full video was released and promoted through the following channels: they pushed it out through social media - Facebook (paid and organic), Twitter, LinkedIn (paid and organic); banner on news websites - Stuff and NZ Herald; and promoted it on seek.co.nz – New Zealand and Australia, through a press release, an international networkers pack sent to a specific targeted audience, internal CEO update and internal mail within the CDHB.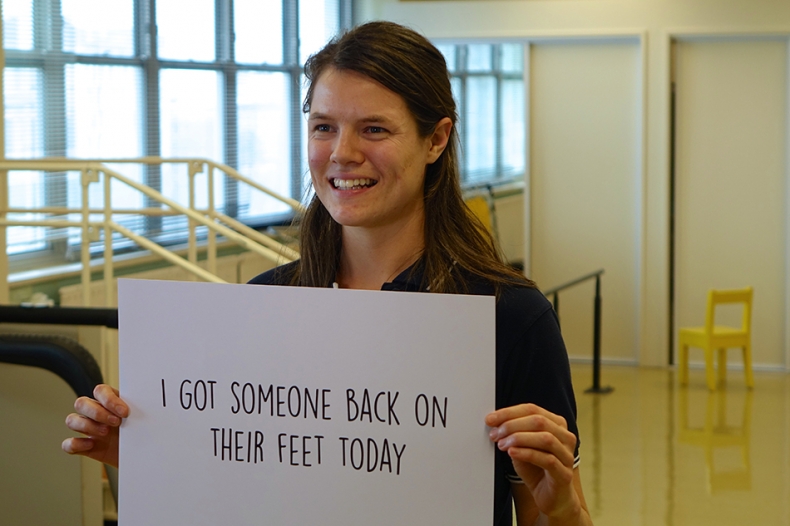 Out of all the applications they received, around 25 per cent were the traditional CV emailed through, largely due to running the ads through recruiting websites to cover off all their bases. "Mostly people were really creative and responded to the message of thinking more about how their day job is or isn't adding value. I think it also helped people think more about what value they had to add to our health system," says Sarah.

She says that Tandem were good at working to what was a very tight deadline. "They took a brief and helped us develop the process. We had an idea of what we wanted to achieve and, in a way, they held our hand to get us to the finished product, offering improvements here and there as they felt necessary," she says.

And, will they use videos as a way of recruiting people again? "Definitely. Watch this space."